Download Our Free Yearbook Company Comparison Form
It can be hard to figure out which yearbook company is right for your school.  We have put together a FREE simple form you can use to help you with your yearbook company selection process. We have filled in the details about Entourage Yearbooks to make it easier for you!
Fill in the following form to download the form.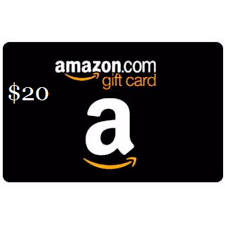 $20 Amazon Gift Card
For Schools and Parent Volunteers – Receive a FREE $20 Amazon Gift Card
For school administrators and yearbook volunteers we have a special gift for you! After you fill in your comparison form, you can send it back to us to receive a FREE $20 Amazon Gift card. At Entourage, we're always trying to improve and this incentive is to get feedback from our customers about how they evaluate Entourage versus other yearbook companies.
After you fill out the evaluation form you can scan it, or take a picture of it and send it back to us.  You can send it to sales@167.71.180.124 or fax it to us at (800) 395-9120.
Please make sure to include your name and the name of your school when you submit your form. To qualify to receive the free Amazon gift card please make sure:
You submit a fully complete form
You must represent a school in the United States or Canada
You are a school teacher or parent volunteer responsible for evaluating yearbook companies for your school
You have not submitted an evaluation form for the gift card in the past